As-salaamu 'alikum! Established in 1995, the Islamic Community Center of South Charlotte (ICCSC for short) is situated on 11 beautiful acres in Fort Mill, South Carolina.
We strive to please Allah (swt) by serving the spiritual, educational, and communal needs of a growing Muslim population in the South Charlotte area.
Our current amenities include a multi-purpose hall (main prayer area), a full-time Imam, youth & sister's programs, weekend Islamic school, library, gym, playground, soccer field, and ample parking.
We welcome you to come pray in Jama'ah - we offer 5 daily salah.
---
ICCSC Events...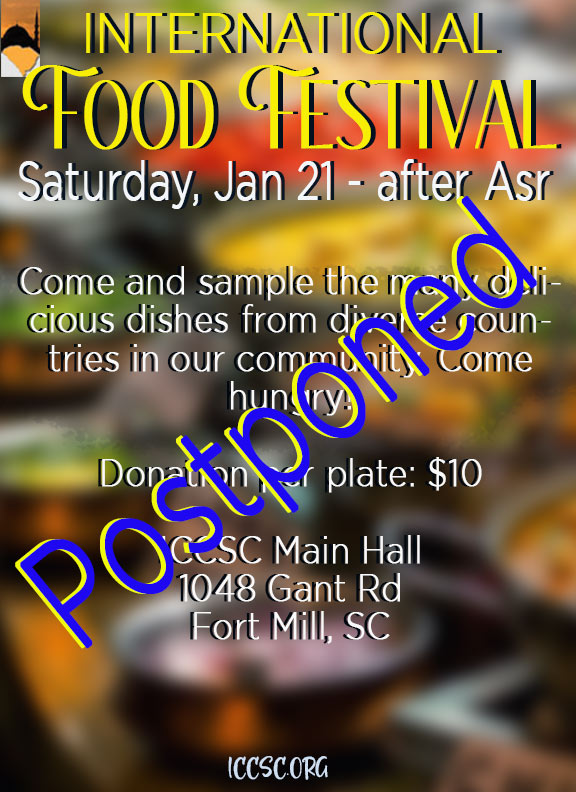 Stay tuned for the new date...
---
ICCSC Programs...
---
Sheikh has resumed his short lectures at the Masjid:
Saturday: Fiqh Class (Albukhari) - after Fajr. Link
Sunday: Quran Recitation- after Fajr.
Tuesday: Muwataa Imam Malik - after Maghrib. Link
Thursday: Quran Tajweed refinement - after Maghrib.
These classes are open to anyone seeking to further their knowledge of Hadith and Quran.
---
New Masjid Contruction Update...
Internal 3D View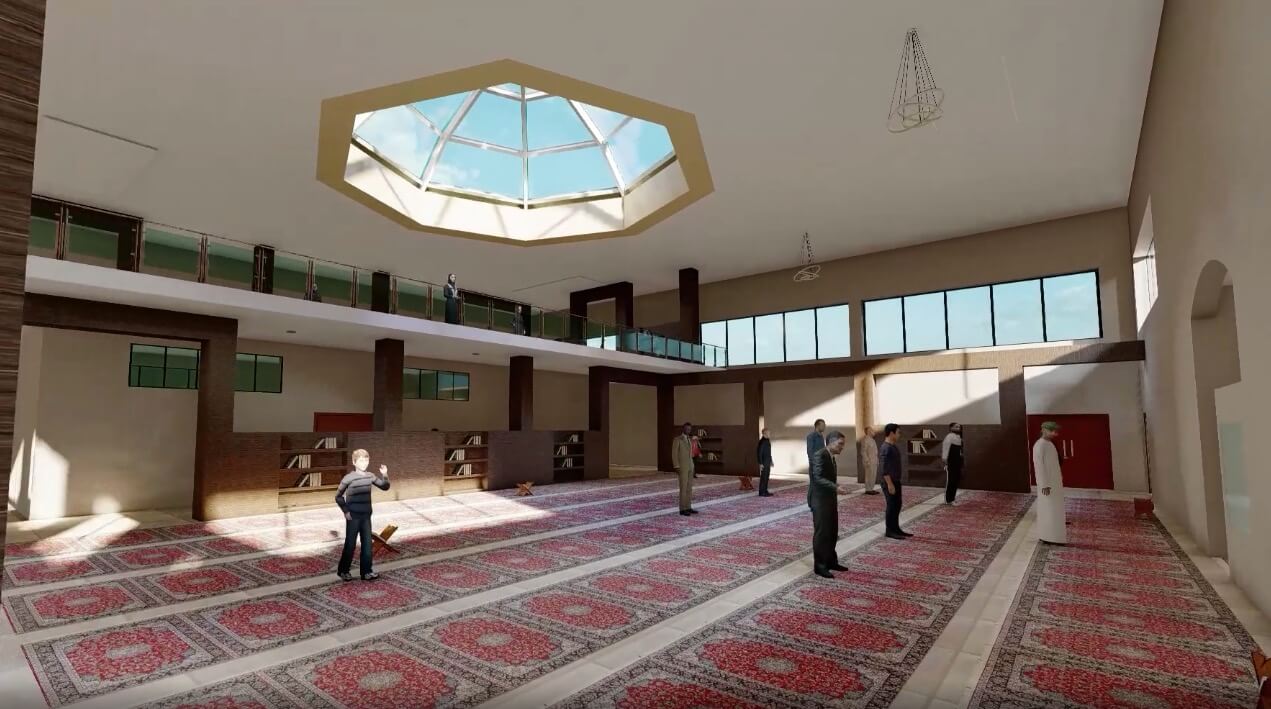 Start building your house in Jannah, go to the donation page below.
Get the latest updates on the construction, visit the construction page here.
---